Description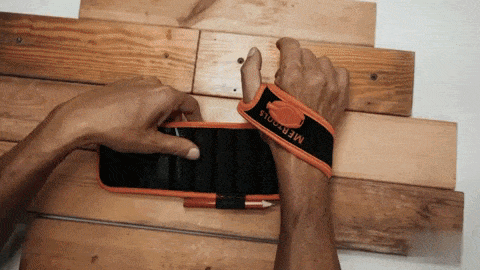 STOP THE DROPS – Small bits are easy to drop and easier to lose. Keep what you need right on your wrist with a nail magnet wristband for screws, drill bits, washers, bolts, and more!.
MINI TOOLS, BIG BENEFITS – Low light or unknown measurement? Don't pause your project. Your drill bit holder hits your DIY needs right on the head with its 1.5m measuring tape and a mini flashlight.
MORE THAN MAGNETS – Carry more than magnetic metal with your tool organizers. They help you hold stainless steel and plastic parts thanks to their large mesh pocket with 4 sleeves.
STORAGE YOU CAN SEE – Hate rummaging around your tool belt pouch for itty bitty pieces you can't see? Stop the search when you store small parts ON your wristband.
Payment & Security
Your payment information is processed securely. We do not store credit card details nor have access to your credit card information.